Our kits are currently being reviewed and updated by a team of collaborative, innovative and interdisciplinary educators who wish to enhance the educational opportunities for students. These dedicated teachers are members of CRISP Collaborative Science for All (CCSA) as well as local educators.
Click to see the SCSU CRISP Module Template used by CCSA for improving and updating the CRISP demos and kits. Each kit page offers a CRISP developed teacher module and CRISP aligned standards (both NGSS and CCSS)
---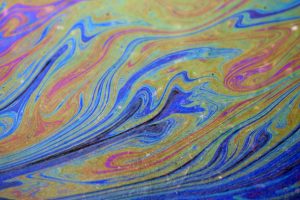 Developed by CRISP
Subject(s):
Environmental, Properties of Materials, Hydrophobicity
Objectives:
Students will
Understand the way a material behaves on the macroscale is affected by its structure on the nanoscale.
Work with a complex real-world problem and possible solutions while considering the cost, safety, and effectiveness, as well as possible social, cultural, and environmental impacts
Materials in this kit:
Hydrogel
Hydrophobic sand
Sand
Corn oil
Water
Plastic spoon
½ Teaspoon
Plastic cups
Coffee filter
Suggestions for the Teacher:
Hydrogel | Students should try a ½ teaspoon of the hydrogel initially but they can add more after if there is oil remaining (to cover the layer of oil entirely).
Hydrophobic Sand | Use a small amount of oil in the cup so that it forms bubbles instead of a full coating of oil. A small amount of the hydrophobic sand on the water and you can show students how the sand moves from the water into the oil.
Safety:
Do not consume the sodium polyacrylate powder or gel
Do not consume the oil
Do not consume the hydrophobic, or non-hydrophobic sand
Additional Resources:
https://www.cmu.edu/gelfand/k12-teachers/polymers/polymer-and-absorption/oil-spill-cleanup.html
https://www.flinnsci.com/enviro-bond-403-hydrocarbon-encapsulant-100-g/e0058/
Oil Spill Cleanup Teacher Module
Oil SPill CRISP aligned standards
STEM Careers:
Environmental Technician
Manufacturing Technician
Materials Scientist
Researcher
Conservation Scientists
Environmental Scientists
Health and Safety Engineers
Industrial Engineering Technicians
Industrial Engineering Technologist
Materials Engineers