CRISP Collaborative Science for All (CCSA)
CCSA is a team of collaborative, innovative and interdisciplinary educators and researchers who wish to enhance the educational opportunities for students by:
Facilitating professional development for teachers
Incorporating research-based strategies
Enhancing the educational opportunities for New Haven students
Constantly striving to improve teaching and learning
This Professional Learning Community meets every other week with CRISP faculty and New Haven K-12 Science Supervisor, Richard Therrien to provide feedback and to assist with collaborative development of professional development activities and resources.
Mission Statement
To empower Science Educators by providing opportunities to create interdisciplinary teams and research-based educational activities that makes science accessible to all students
Meet the members of this Professional Learning Community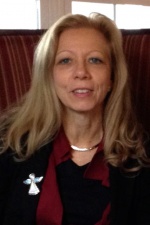 Karen Beitler
A former Medical Technologist, Karen graduated from Calumet College of St Joseph and received a Masters of Science in Environmental Science Education from NOVA Southeastern University. Ms. Beitler has taught ECE, AP Environmental Science, AP Biology,Forensic Science, Human Physiology, Biology, Chemistry and General Science in New Haven for over 15 years. In addition, she is a Future Leader and Teacher Facilitator. Karen enjoys exploring and learning. In her spare time she enjoys sharing activities with family and friends, being outdoors, gardening, hiking, concerts, traveling and cooking and sewing.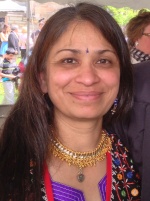 Somi Akella
Ms. Somi Devi Akella received her Bachelor's degree in Science and in Education from India. She received her Masters degree in Science Education from SCSU and has recently received her Administration and Doctorate in Education (Ed.D) from SCSU. The focus of her research is the Impact of Professional Development on the Self-Efficacy of Science Teachers. In the Fall of 2004, Ms. Akella was hired as a full-time science educator by New Haven Public School District. She has taught science at middle school and high school levels and is presently working at a comprehensive high school, teaching Advanced Placement Biology, honors biology, and college prep biology. Ms. Akella is gaining expertise as the District Science Curriculum Facilitator with the man focus on aligning the district's biology curriculum with the Next Generation Science Standards (NGSS) and Common Core State Standards (CCSS). Ms. Akella has participated in numerous CRISP professional development programs. She is currently leading the CRISP Collaborative Science for All (CCSA) professional learning community. She enjoys collaborating with the CRISP faculty and fellow science educators in organizing professional development workshops for the science teachers across the State of Connecticut.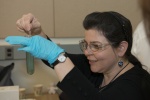 Alina Britchi
Alina is originally from Romania and received a BS-MS chemical engineering degree in 1998 and a second MS chemistry degree in 1999 from "Politehnica" University of Bucharest, Romania. After graduating she became part of the original research team at the "The National NMR Laboratory" within the Organic Chemistry Institute, Romanian Academy, Bucharest, Romania. In 2001 Alina immigrated to the USA to pursue PhD degree in biophysics. During this graduate work she became interested in education and in May 2010 obtained the Connecticut state teaching certification. She is currently certified in physics, chemistry and biology. Alina possesses extensive experience in teaching high school and undergraduate classes in Romania and United States. Alina's most recent teaching experience includes all grades levels and a variety of college preparatory, introductory, advanced placement and undergraduate science classes in urban and suburban environments. In 2014, Alina received the Yale New Haven Teacher Institute Fellowship, the College Board AP Summer Institute Fellowship the CRISP Research Experience for Teachers Scholarship. Besides these educational activities she also attended a number of professional development activities organized by the New Haven Manufacturers Association, Hartford University and UConn University. Alina is currently an adjunct faculty with UConn University as part of the Early College Experience program, a member of CCSA (CRISP Collaborative Science for All) and a member of numerous scientific societies. She is enthusiastic about teaching science, making science and science education accessible to students, teachers and the general public. She is a life long learner and has an unbound curiosity for knowledge and believes that educators should never stop learning.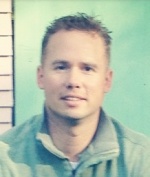 Michael Kuszpa
Michael is a Connecticut native who grew up exploring Long Island Sound in Madison Connecticut. Michael's love of the marine environment led him to attend the University of Miami in Coral Gables Florida where he obtained his Bachelor's degree is Marine Science. Michael was then commissioned a Second Lieutenant in the United States Army through the Reserve Officer Training Corps and served nine years as an Army Officer achieving the rank of Captain. Michael discovered his talent for teaching during his combat tour in Afghanistan as an Infantry Embedded Tactical Trainer accompanying the Afghan military on combat and humanitarian missions in the Hindu Kush Mountains. Michael upon exiting the Army obtained his Masters degree in Science Education from Southern Connecticut State University along with his Connecticut secondary teaching certification in biology and general science. Michael is now the science teacher at New Haven's L.W. Beecher Museum Magnet School teaching 7th and 8th grade science. Michael is also a middle school curriculum facilitator for New Haven. In his free time Michael enjoys boat building, snorkeling, SCUBA diving, and fishing with his family, especially with his two daughters.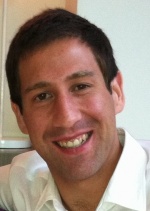 Peter Dimoulas
I have my BS in Biology from Northeastern University, 2005; and MS in Zoology from the University of British Columbia, 2009; and Teaching Certificate in Biology, General Science, and Chemistry. My undergraduate and graduate theses involved examining the energetics, electrochemical signaling, and mechanics of excitable biological systems at the tissue and organism level. My experience in the private sector includes pharmaceuticals and environmental monitoring, and my teaching experience includes science courses at Capital Community College and Goodwin College in addition to secondary schools. I am currently a chemistry and 9th grade science teacher at Career High School in New Haven.