Christine Caragianis Broadbridge
Dean, School of Graduate Studies, Research, and Innovation (GSRI); Interim
Education Director; CRISP (an NSF MRSEC at Yale/SCSU)
christine.broadbridge@yale.edu
Christine Broadbridge received Ph.D. and M.S. degrees in Engineering from Brown University where she conducted research in the fields of materials science, semiconductor electronics and solid-state physics. She has expertise in the areas of surface science, nano-materials as well as electron microscopy. While at Trinity College, she established a materials processing and characterization facility. She also founded and directed the United Technologies/Trinity College Engineering Initiative (UTCEI), a program designed to enhance the representation of women and underrepresented minorities in engineering and science. In January of 1998, Dr. Broadbridge was appointed Visiting Fellow at Yale University and in September of 2000 she joined the Physics Department at SCSU. In 2005 Christine took on the role of Education Director for the newly established CRISP. Examples of her national public service include her role as Chair of the MRSEC Education Director's network as well as New England Zone Councilor and Diversity Chair for the Society of Physics Students National Council. Recently, she was appointed inaugural Director of the ConnSCU Center for Nanotechnology (ConnSCU-CNT). Her continued participation in outreach efforts are facilitated by her many contacts in academia, industry and in urban school districts.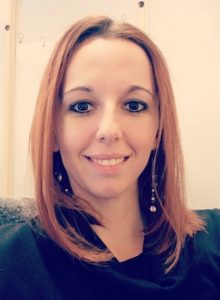 Carol Jenkins
Associate Director, Post Award
Sponsored Programs & Research (SPAR)
carol.jenkins@yale.edu
crisp.mrsec@gmail.com
Carol Jenkins received her professional Science Masters (PSM) in Applied Physics in and her B.S. in Physics from Southern Connecticut State University. Her undergraduate research focused on the synthesis and characterization of carbon nanotubes. In 2012 she started as the Nanotech student lab manager and TEM Sample Preparation Specialist, working with complex oxides and bulk metallic glass samples. Carol has presented posters representing her research at the 2012 MRS Fall Meeting & Exhibit and the 2013 Connecticut Microelectronics and Optoelectronics Consortium (CMOC) where she was awarded the best poster presentation. She now begins her work for CRISP where she shares her enthusiasm for materials science & engineering with our next generation of scientists.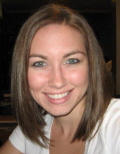 Jacquelynn Garofano
Curriculum Support Specialist, CRISP
Senior Research Scientist, United Technologies Research Center
jacquelynn.garofano@yale.edu
Jackie received a B.S. degree with Honors in Physics from Southern Connecticut State University in 2006 where she was a member of the Honors College. Her honors thesis research focused on transmission electron microscopy (TEM) characterization of various nanomaterials under the advisement of Dr. Christine Broadbridge. That same year, she began graduate studies at UConn. In 2009, she received a M.S. degree in Materials Science & Engineering (MSE) under the advisement of Dr. Mark Aindow. Her M.S. research focused on high-resolution electron microscopy characterization of laser-processed Ni-based superalloys. Also in 2009, she joined CRISP as the Education and Outreach Coordinator, and continued to pursue her doctorate in MSE at UConn. Her doctoral research involved microstructural characterization to study the phase evolution and homogeneity of magnesia/yttria nanocomposites for optical components. Jackie recently stepped down as EO Coordinator after completing her Ph.D. and is now working as a Senior Research Scientist at United Technologies Research Center. She is continuing to work with the CRISP EO program, serving as a Curriculum Support Specialist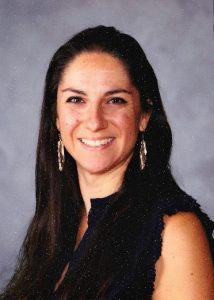 Nicole Granucci
Curriculum Support Specialist, CRISP
Sacred Heart Academy, Physics & Astronomy Instructor
granucciphysics@gmail.com
Nicole Granucci received a B.S. in Physics from UCONN, a M.S. in Science Education from the University of New Haven and is currently pursuing a Masters in Applied Physics-Optics at Southern Connecticut State University. She has taught high school physics for 10 years and is currently teaching physics and astronomy at Sacred Heart Academy in Hamden, CT. In addition, she is an Adjunct Professor of Physics at Southern Connecticut State University where she teaches the Physics of Music and at Quinnipiac University where she teaches General Physics. She has worked on several astronomy research projects through NITARP (NASA/IPAC Teacher Achieve Research Program) where she has taken high school students to the American Astronomical Society Meetings to present posters in astronomy research. Nicole is continuously looking for new ways to engage students in authentic astronomy research. Nicole also has a passion for music and performance. Nicole plays several instruments including the trumpet, flute, violin, piano, clarinet, guitar and bass. She has played trumpet for over 15 years where she played in several ensembles in high school, college, a ska band and now plays in the SCSU Symphonic band. She plays bass in a rock cover band with her husband (plays drums) and piano for fun. In her spare time, she enjoys playing with her daughter, playing music, reading and watching space movies.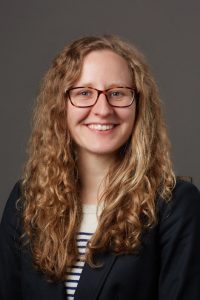 Ashley Gard
Curriculum Support Specialist, CRISP
Yale University
ashley.gard@yale.edu
Ashley received B.S. degrees with Honors in Biochemistry and Biology from the University of Maine in 2009 where she was a member of the Honors College. As an undergraduate she worked on molecular forensic and pest management projects for the state of Maine, and her honors thesis research, done in collaboration with Mount Desert Island Biological Laboratory (MDIBL) in Salisbury Cove, ME, focused on neuropeptide paracrine/hormone discovery in the water flea Daphnia pulex and the Pacific white shrimp Litopenaeus vannamei using transcriptomics and immunohistochemistry. Upon graduating, she worked as a Research Assistant at the Jackson Laboratory in Bar Harbor, ME for two years where her work focused on elucidating the developmental signal pathways and neural stem cell compartments of the development forebrain under the advisement of Dr. Kyuson Yun. Desiring a transition from basic to applied sciences, Ashley took her experience in molecular and stem cell biology to the Yale University School of Medicine in 2011 where she worked as a Research Assistant/Laboratory Manager for two years in the tissue engineering laboratory of Dr. Laura Niklason. While in the Niklason Laboratory, Ashley worked on a number of projects focused on improving the development and culture of tissue engineered lung. In 2013 she became a Biomedical Engineering graduate student in the lab of Dr. Laura Niklason, and in 2015 obtained her M.S. in Biomedical Engineering. Ashley's research has focused on modulation of pulmonary endothelial cell phenotype for improved alveolar-capillary barrier function in tissue engineered lung scaffolds. Ashley joined the CRISP EO Program in 2016 as the Curriculum Development Specialist.